"We are very pleased to welcome John Thomazin to Haag," said Justin Kestner, Haag Global CEO. "John brings 25+ years of engineering experience to Haag. He has a great mix of design and forensic experience, including as an expert witness."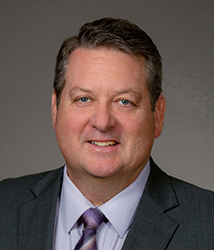 Based in Orlando, Florida, John Thomazin, MSME, P.E., provides mechanical and electrical systems consulting in the fields of manufacturing, safety engineering, structural and mechanical design, reliability, computer-aided engineering, consulting, and project management.
Mr. Thomazin specializes in vehicle accident reconstruction, farm accidents, structural systems, mechanical systems, product liability, failure analysis, and finite element modeling. As an engineering consultant, he has experience designing and evaluating agricultural buildings, commercial buildings, metal buildings and structures, foundations, agricultural and commercial machinery, HVAC, and plumbing systems. He applies principles of engineering and physics to the forensic evaluation of machinery, crash investigation and reconstruction, and consumer products.
Since 2008, Mr. Thomazin has been retained by both plaintiff and defense clients and has provided testimony for civil cases in state and federal jurisdictions. He uses his skills and experience gained as an instructor and project manager to explain and simplify technical ideas while also keeping testimony relatable, memorable, and interesting.
Primary Areas of Consulting
Vehicle Accident Reconstruction
Products Liability
Equipment & Machinery
Mechanical & Agricultural Engineering
Failure Analysis
Safety Engineering
Manufacturing
Mathematics
Building Inspections
Construction Defects
HVAC
Plumbing Passenger & Freight Elevators
For more information or to contact Mr. Thomazin, please see his profile here.