GIS & Laser Scanning for Oil & Gas Company — Haag Technical Services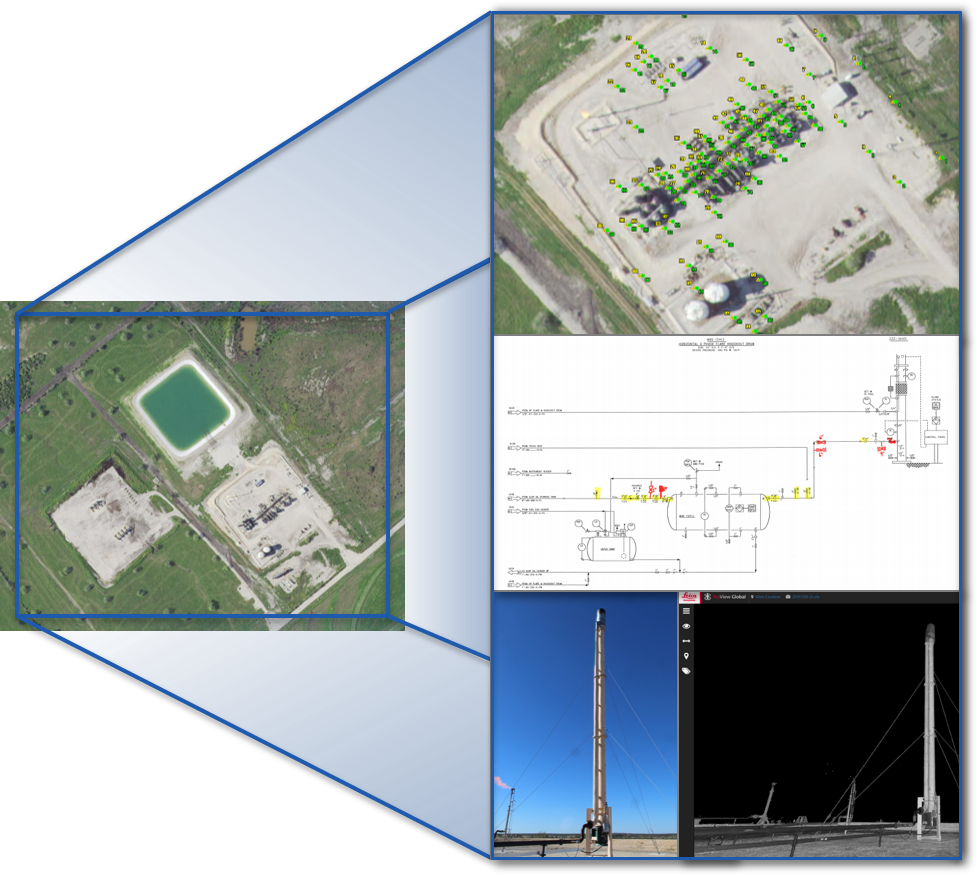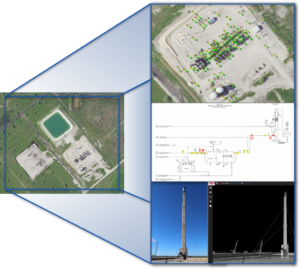 For over five years, Haag Technical Services (HTS) has provided superb geographic information system (GIS) services and project management for a large oil and gas company in Houston, TX. What started as high-level consulting for facility laser scanning projects has grown into a team of eight GIS professionals working full time for the client to provide analysis and in-depth QA/QC on all incoming surveyor data including pipelines, wells, and related infrastructure. The client relies heavily on HTS staff to make sure data meets both industry and client-specific standards. Marcie Deffenbaugh, the GIS Manager for HTS, is an integral part of developing and maintaining these client-specific standards and corresponding tools that are required for data collection and delivery. These standards are crucial to the validation process and ensuring that incoming data is of the highest quality. Once projects have passed data validation processes, they are loaded into the client's corporate system where different teams use the data for planning and analysis. Above all, the data is a critical part of the client's safety procedures. For example, detailed information on buried pipelines is available to all stakeholders through web mapping platforms and is relied upon daily for One Call purposes to avoid line strikes. Without the hard work and dedication of the HTS GIS Team, this data would not be available.
In addition to data validation and standards development, the HTS team also assists with UAS projects for the same client. Kevin Kianka, the Director of Operations for HTS, is FAA Part 107 certified and is often asked to consult on projects that utilize drones for data collection. Due to their size and complexity, facility sites are often documented with drones and laser scanning equipment. Mr. Kianka has assisted with data collection and processing for many of these projects and has also provided valuable insight for how to improve collection methods and reduce costs.
Based on the different data formats and large datasets that accompany many of the projects for this client, HTS saw an opportunity to develop an online viewing platform that would allow users to see and interact with their data without having to download expensive software. Mr. Kianka and Ms. Deffenbaugh worked with other Haag team members to create the Haag Global GeoPortal, an interactive web mapping application where users can view GIS data, drone imagery, 3D laser scans, panoramic photography, and relevant project documentation all from their desktop or mobile device. Although the GeoPortal was built to serve the needs of one client, it has grown into a must-have tool for many of Haag's other clients, including engineering and insurance customers.
Through their years of service and high-quality work for this oil and gas client, HTS has become a trusted part of the client's work. Everyone on the team provides their own expertise, and together they have helped build a complex and highly functional system for their client that ensures data quality and reliability. HTS is excited for the continued partnership with this client along with the innovations and improvements they can continue to provide.
---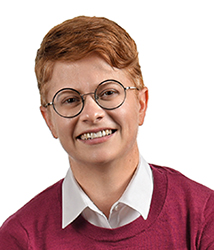 Marcie Deffenbaugh is the Manager of GIS Services for Haag Technical Services, a division of Haag Global, Inc.  In this role, Ms. Deffenbaugh oversees initiatives related to GIS planning, system design, and system administration. She also manages a staff of GIS technicians, analysts, cartographers, and project administrative assistants who provide data validation and project management services for oil and gas clients. As the primary liaison between the client management teams and Haag Technical Services personnel, Ms. Deffenbaugh provides technical consulting services on a regular basis.