Building Damage Prevention in Unprecedented Years
Taking smart preventative steps to ward off damage, defect and deterioration in buildings has always been within the purview of property owners, managers and insurers.
The year 2020 was one of the most extraordinary years in modern history. As the pandemic continues into 2021, the buildings in which we live, learn and work have seen an incredible change in how they are used and occupied, as well as in the level of physical care and maintenance they receive.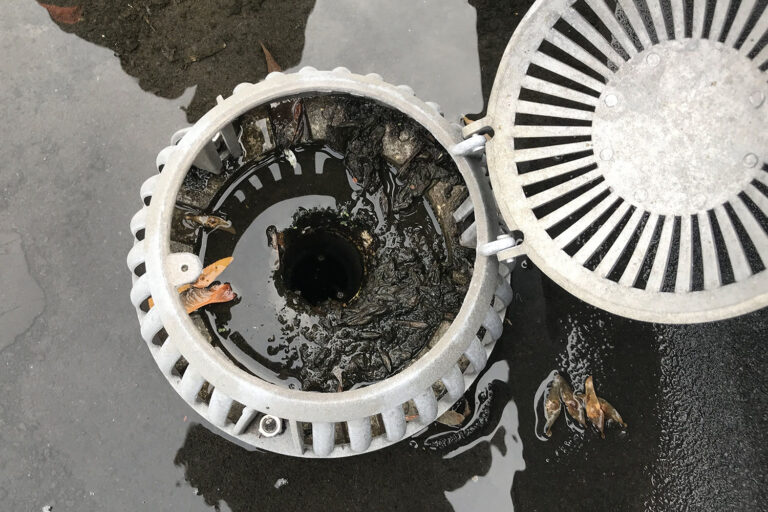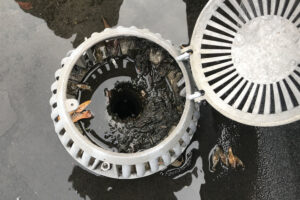 Impact of COVID-19
The impact of the global COVID-19 pandemic on our private, public and professional behaviors in addition to the risks these changes pose to the buildings we inhabit has been unprecedented. Additional significant damage occurred due to increased natural disasters such as hail, floods and wildfires in 2020.  According to Swiss Re, "In the US, a record number of severe convective storms caused devastation throughout the year, likely leading to record annual losses in the country for this peril. Australia and Canada suffered significant losses from hail damage in 2020. Canada experienced its costliest-ever hail event in Calgary in June, which led to losses of USD 1 Billion1 ."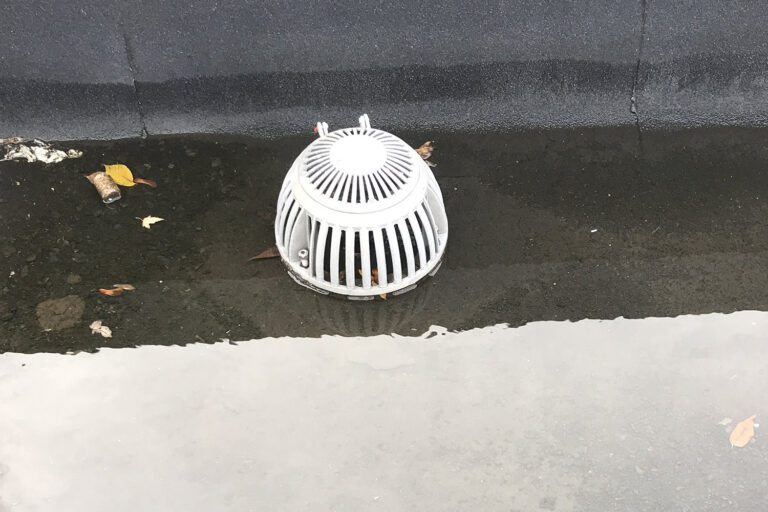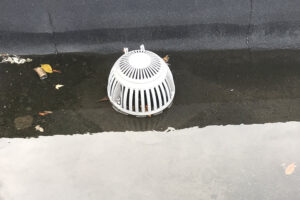 Changing Behaviors
Because of the widespread restrictions brought on by COVID-19, people are now spending much more time at home as they adapt to remote work arrangements and are simply going out less often to conduct day-to-day activities like shopping and socializing. Even as restrictions start to ease, many employers are allowing employees to continue work-from-home or hybrid arrangements.
For residential buildings, this has translated into a massive increase in load demand on building structures, finishes, HVAC, plumbing, and electrical services. Concurrently, more use requires more care, maintenance, and repairs.  Such continuous use can, for instance, very often result in increased temperature and humidity levels within a building, which not only increases potential health hazards, such as mold, but can also promote a more rapid deterioration of the building structure.  Increased human presence also adds to the chances of accidental fires being caused by activities like cooking or smoking.
Unused Buildings
Because of the pandemic, many non-residential buildings have been experiencing much less human occupancy than usual, with some of them being virtually unoccupied. However, being unused does not mean they need less care.
Buildings are exposed to natural hazards such as wind, snow, rain, freezing or high temperatures. and water flooding, regardless of their occupancy. In fact, fluctuations in temperature and humidity in non-occupied spaces are different than during normal occupancy periods and require specific programs of maintenance and care.
During cold winter months, there is a higher risk of water damage due to pipe bursts caused by sub-freezing temperatures. Large snow accumulations may be expected on the roofs of buildings that are unoccupied and either unheated or nominally heated. In such cases, roof drains may not operate as intended and cause excessive ponding that can lead to excessive loads, roof leaks, and related issues.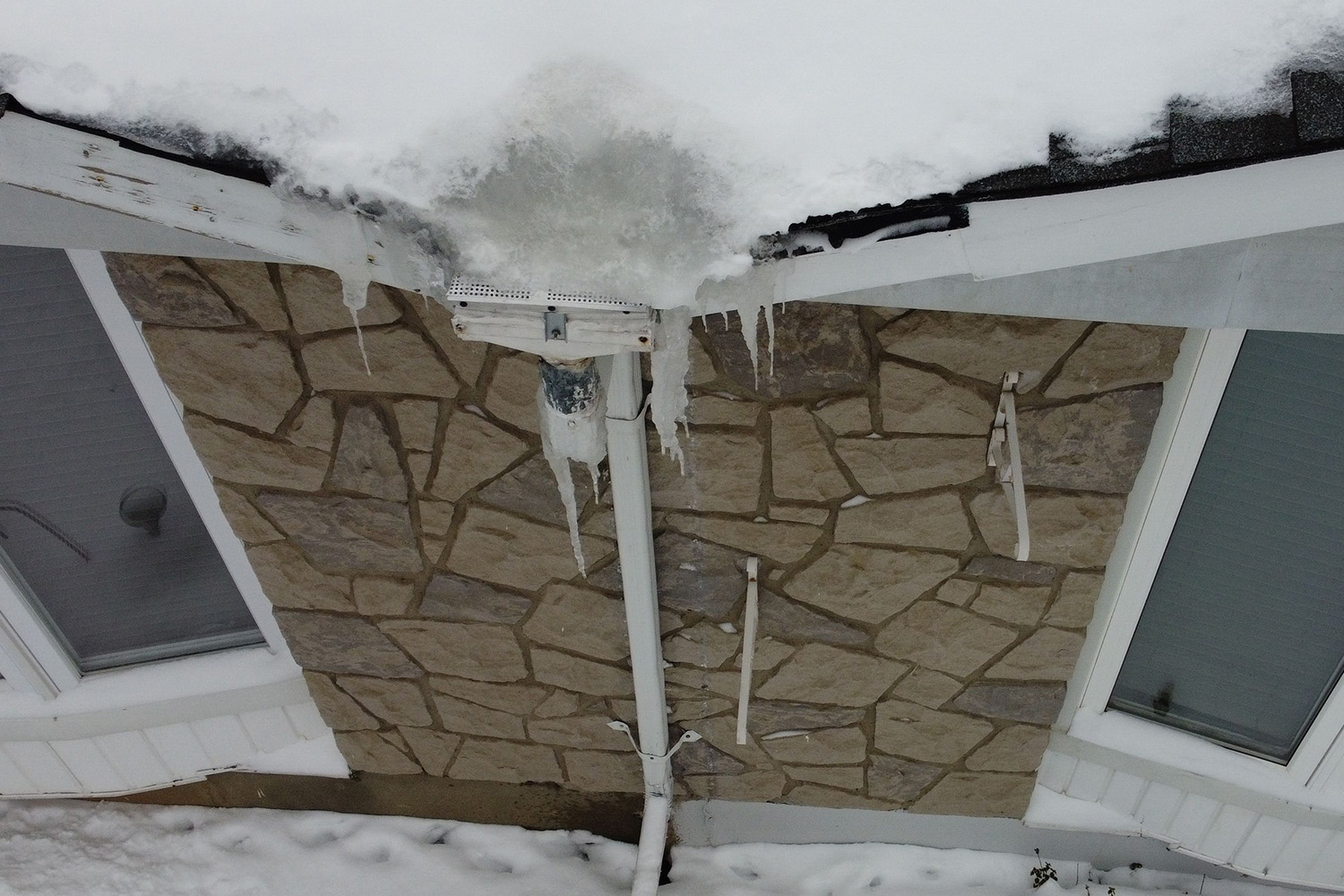 During warmer spring and summer months, storm season can bring periods of heavy rainfall. Roofs and gutters should be kept free of leaves and debris which could also clog drains or gutters. Interiors should be climate-controlled to prevent damage to finishes during very hot days in southern latitudes.
Damage Prevention Complications
Without a doubt, the pandemic has created a raft of complications around damage prevention, monitoring and inspection for unoccupied or partially occupied buildings.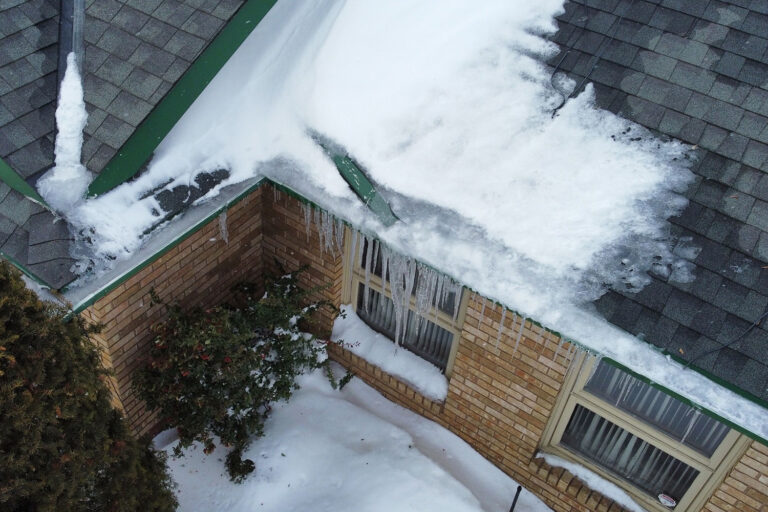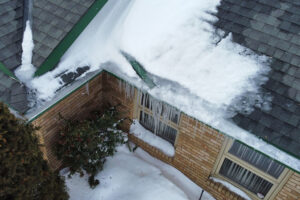 One of the biggest increased risks with such buildings is fire. With reduced on-site security, monitoring and inspection, the likelihood of fires being caused by potential trespassers, deteriorated wiring, faulty fire detection systems and sprinklers turned off, damaged, and/or not maintained is much greater than usual.
Making matters worse is that public health restrictions and lockdowns put strain on the emergency services and supply chains, which affected how building operators protect and preserve their properties following climatic events and other damage-causing incidents.
The key saving grace through all this is that such building component failures as described above can be avoided, or damage mitigated, if key warning signs are observed and recognized, and adequate action taken in a timely manner.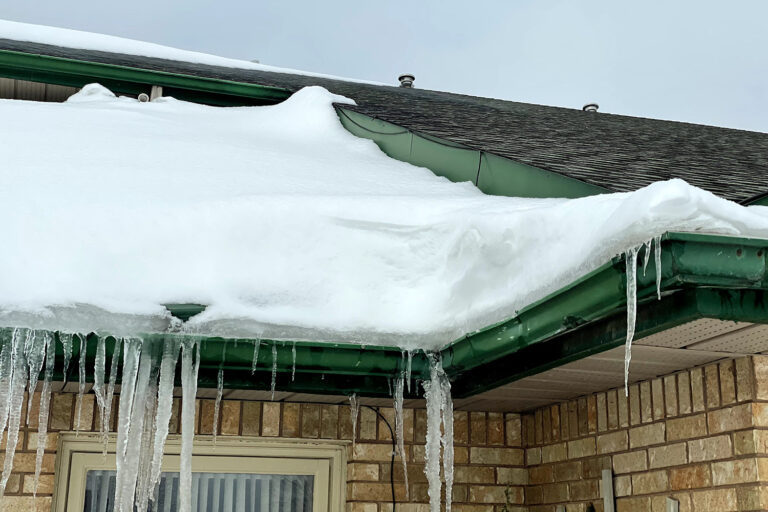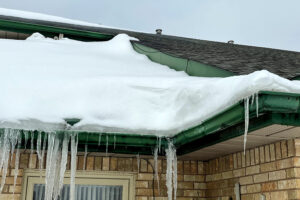 Early Warning Signs
Consideration should always be given to any change in a building's use, particularly if it is expected to occur over a prolonged period of time. The property owner should put in place adequate measures to look out for early warning signs of potential issues. This will reduce the risk of an incident occurring that results in immediate damage, as well as avoiding the potential of additional damage and costly remedial actions over time if the condition remains unnoticed and unattended.
Considering how the widespread impact of the coronavirus pandemic has continued into 2021, it is incumbent upon building property owners to take every preventative step possible to preserve the upkeep of their physical properties, both to protect their investment and to ensure that the structures and the environments they envelope are ready to welcome the world back in when the time is right.
As the famous philosopher Desiderius Erasmus once said, "Prevention is better than cure."  We have been reminded of this more than ever in order to protect our health. Same applies to our buildings.
1. "Swiss Re Institute estimates USD 83 billion global insured catastrophe losses in 2020, the fifth-costliest on record", Swiss Re Group. 15 Dec 2020. https://www.swissre.com/media/news-releases/nr-20201215-sigma-full-year-2020-preliminary-natcat-loss-estimates.html
---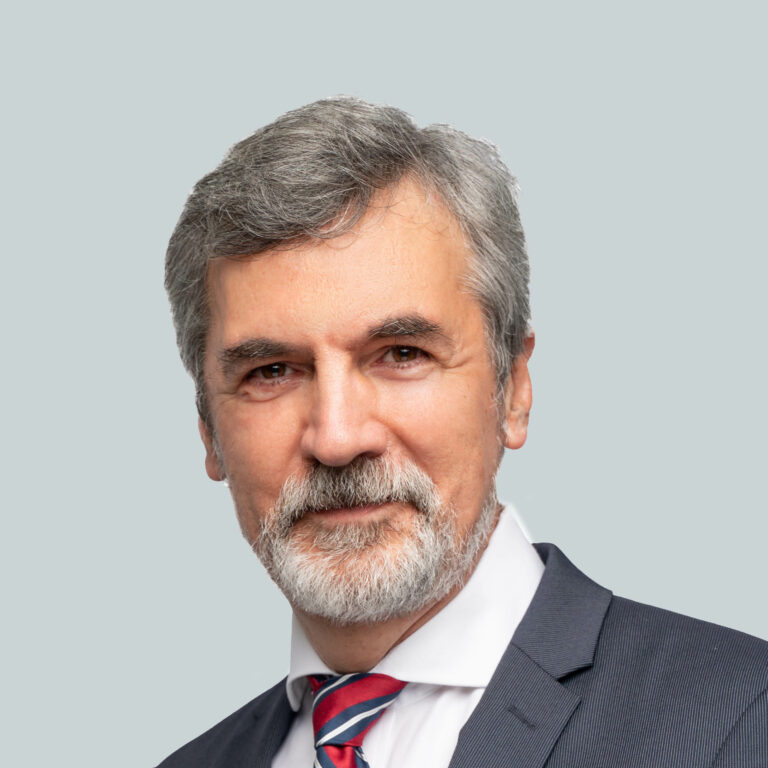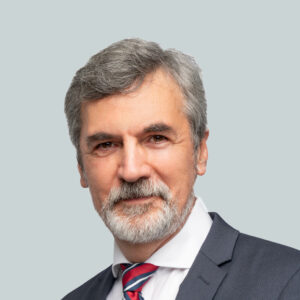 Sasa Dzekic, M.Eng., P.Eng., is the Practice Lead, Civil/Structural Engineering for Haag Canada. Mr. Dzekic has over 30 years of professional experience in structural engineering involving a wide range of building projects. He specializes in investigation and assessment of failures of buildings and structural systems, and/or their components, and evaluation of structural damage. Mr. Dzekic has conducted structural forensic investigation and assessment, preparation of reports, and expert testimony. He has performed planning and on-site advice with respect to unsafe building conditions and demolition, including temporary measures for structural securing of the buildings. He has conducted structural analysis and design of concrete, steel, wood and masonry structures, review of drawings for building permit purposes, and field review during construction.
For more information on Mr. Dzekic or Haag Canada's areas of expertise, please visit haagcanada.ca.
Any opinions expressed herein are those of the author(s) and do not necessarily reflect those of Haag Canada, Haag Engineering Co., Haag Construction Consulting, Haag Education, or parent company, Haag Global, Inc.