SPONTANEOUS GLASS BREAKAGE
by Brandon D. Bealmear, P.E., FMPC (Fenestration Master)
Glass breakage can be caused by a multitude of sources and most commonly from external forces. Glass can also break with an internal force generally termed as spontaneous breakage, which  refers  to  the  spontaneity  of  the  breakage  without  prior  warning or external forces. Although considered rare by most glass manufacturers, this form of breakage has personally been observed in at least five known cases in the past seven years. It has also been a misnomer that top glass manufacturers do not have issues with spontaneous breakage, but rather some of the aforementioned observed cases occurred with manufacturers deemed as top in the industry.
Definition
Tempered glass may break spontaneously without warning due to expansion of inclusion stones present within the float glass. Inclusion stones within the glass are formed from undissolved impurities from batch materials or furnace fuel. The most critical of these inclusion stones is nickel sulfide, which are formed when nickel contamination (often from stainless steel materials) combines with sulfur (sulfur dioxide is commonly used in glass production). The breakage specifically occurs when the inclusion expands greater than the glass surrounding the stone when subjected to increased temperature, such as from sunlight; hence the spontaneous breakage with no perceived trigger.
What to consider?
Glass breakage will emanate from the origination, so follow the fracture lines to the point source. The point source often times will be along an edge which is usually an indicator of external forces, but if the point source is found to be within the field of the glass it could be an instance of spontaneous breakage. External impact damage will typically cause chipping or punctures at the point source while spontaneous breakage will have an absence of such damage.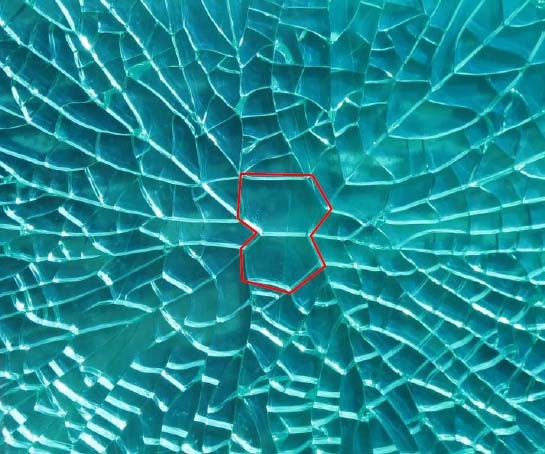 Figure 1 – Showing hexagon-shaped fragments.
Prevention
At this time, besides limiting the use of tempered glass, the only known method used to mitigate the risk of spontaneous breakage is to heat soak each piece of tempered glass. By heat soaking1, the glass is placed in an oven and subjected to increased temperatures that can expand the nickel sulfide stones. If an inclusion is present the glass will break.  Heat soaking is conducted prior to being glazed on a building and therefore not a viable option after the glass is installed. Due to the additional upfront cost, heat soaking is not a common practice.
What to look for?
The point source for spontaneous breakage most often contains two hexagon-shaped glass fragments abutted to one another. This will stand out because the remaining fragments are generally smaller and typically only have three or four sides. The inclusion can be found within the shared fracture plane between each hexagon-shaped fragment. Often times, the inclusion can be seen with optical zoom on a digital camera.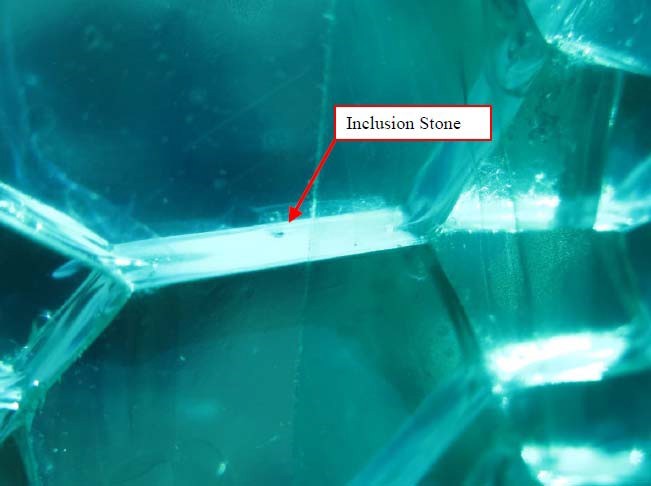 Figure 2 – Showing inclusion stone with 10x optical zoom.
Conclusion
Spontaneous glass breakage is generally distinguishable by a break pattern of two side by side hexagon fragments.
1. Heat Soak Testing, Tech Talk (2003). Viracon Architectural Glass. URL: http://viracon.com. 
---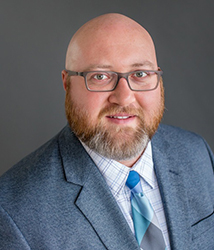 Haag Engineer Brandon D. Bealmear, P.E., is an AAMA Certified Fenestration Master. Mr. Bealmear has 14 years' experience with glass, wood, aluminum, concrete, masonry, and other construction materials. He has designed, consulted, and written quality control and forensic testing protocols for building envelopes, including fenestration systems and wall systems. His design experience includes performance consulting, mock-up evaluation and testing, construction quality control and defect evaluation, and special controlled inspections. Mr. Bealmear has also provided forensic analysis for residential and commercial properties. His experience includes material failure to structural collapse, construction defects, damage assessments from hail, wind (including tornadoes and hurricanes), earthquake, snow loading, and moisture intrusion.
Any opinions expressed herein are those of the author(s) and do not necessarily reflect those of Haag Engineering Co., Haag Construction Consulting, Haag Education, or parent company, Haag Global, Inc.