As we celebrate Haag's 95th anniversary in 2019, we are looking back at some of the noteworthy projects Haag Engineers and Consultants have been involved with over the last 95 years. Each month in 2019, this blog will feature one unique, important project, as selected by our senior staff. 
Haag's Ice Ball Testing– IBL-7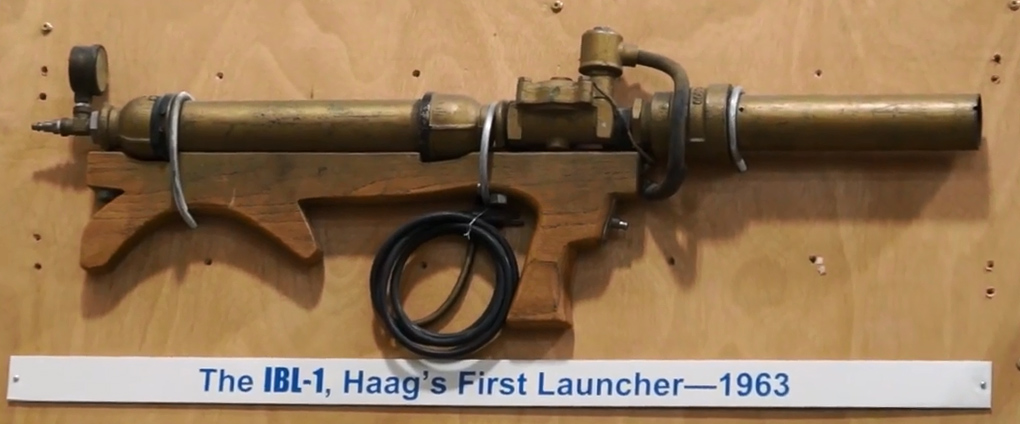 Laboratory Hail Testing
Haag Engineering Co. has performed hail impact testing of various building materials for decades. Our first ice ball launcher was developed in 1963 and helped Haag set the standard for hail damage assessment in the industry. Our maiden launcher, now dubbed the IBL-1 (Ice Ball Launcher Number One) was used to research the affects of hail on cedar shake roofing. It used compressed air and a trigger-operated solenoid valve to propel an ice ball through a barrel and onto a test specimen.  Since then, Haag has developed additional means to propel ice balls and continue in the footsteps of our predecessors. Other iterations of Haag ice ball launchers included larger air reservoirs, quick-acting pressure release mechanisms, and latex tubing. These were utilized in different configurations to achieve the perfect launch. Our current ice ball launcher, the IBL-7, was so successful, Haag obtained a patent for the platform (US Patent No. 6,769,287) on August 3, 2004.


Others in the industry realized the need to test roofing materials to gain a better understanding on their hail resistance and to help develop better, more hail-resistant roofing products. The first hail testing standard (UL-2218) was introduced in 1996. This standard brought a new lexicon to the roofing industry, namely, the term "Class 4 Shingle". The UL-2218 standard, rates the impact resistance of roofing materials into four classes, Class 1 through Class 4. A product bearing a Class 4 rating could then be touted as having superior hail resistance and would bring a sense of security to any homeowner purchasing a Class 4 roof, albeit a false one.
Unfortunately, the UL-2218 never replicated the effects of hail very well because the test involved dropping steel ball bearings from different heights onto roofing products, rather than launching simulated hailstones. Although the thought of dropping a steel ball bearing from heights up to 20 feet sounds impressive, there are serious flaws in this procedure. Some roofing products, including asphalt shingles, are somewhat flexible and perform relatively well when struck by a ball bearing moving at speeds much slower than actual hail.  Strong, rigid materials, like concrete tiles would shatter when hit by a steel ball and often couldn't achieve even a Class 1 rating.  The unfortunate truth is products like natural slate and concrete tiles, that are stronger than fiberglass matts coated with asphalt, would shatter due to the momentum transferred from the steel ball into the product.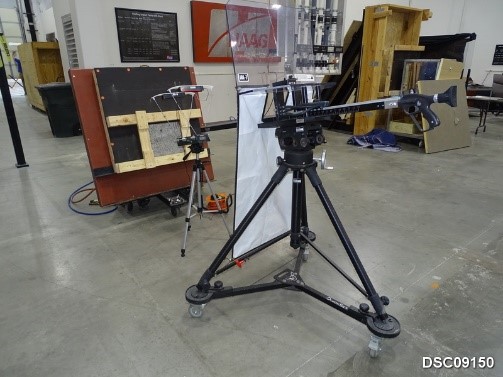 A second hail testing standard entered the roof testing market in 2005. This standard (FM-4473) utilized ice balls propelled at the free-fall speeds of hail, to simulate the effects of hailstones striking a roof covering, rather than steel balls. Not only was this test standard more realistic than the UL-2218, because it replicated actual hail impacts, but Factory Mutual (FM) obtained a Haag IBL-7 to develop the protocol.  Over the years, the Haag IBL-7 has been used for product testing for roofing products, solar panels, skylights, automobile covers, siding, and other exterior claddings. The IBL-7 has also been used by our laboratory (now Haag Research & Testing Co.) on numerous forensic tests and research projects involving roofing products, siding, vehicles, bricks, windows, roof appurtenances, air-conditioners, insulation, and mechanical components.
Haag Research & Testing Co. continues the Haag tradition of applying science and sound engineering principals in product testing and forensic analysis. Our team uses cutting edge equipment that goes far beyond that imagined in 1963 when we launched our first ice ball. Now we can test roofing products in a wind simulator with speeds up to 180 mph, propel giant hailstones up to 4 inches in diameter, and even measure the thermal performance of roofing insulation to determine if hail-caused dents had any effect on the insulation R-value.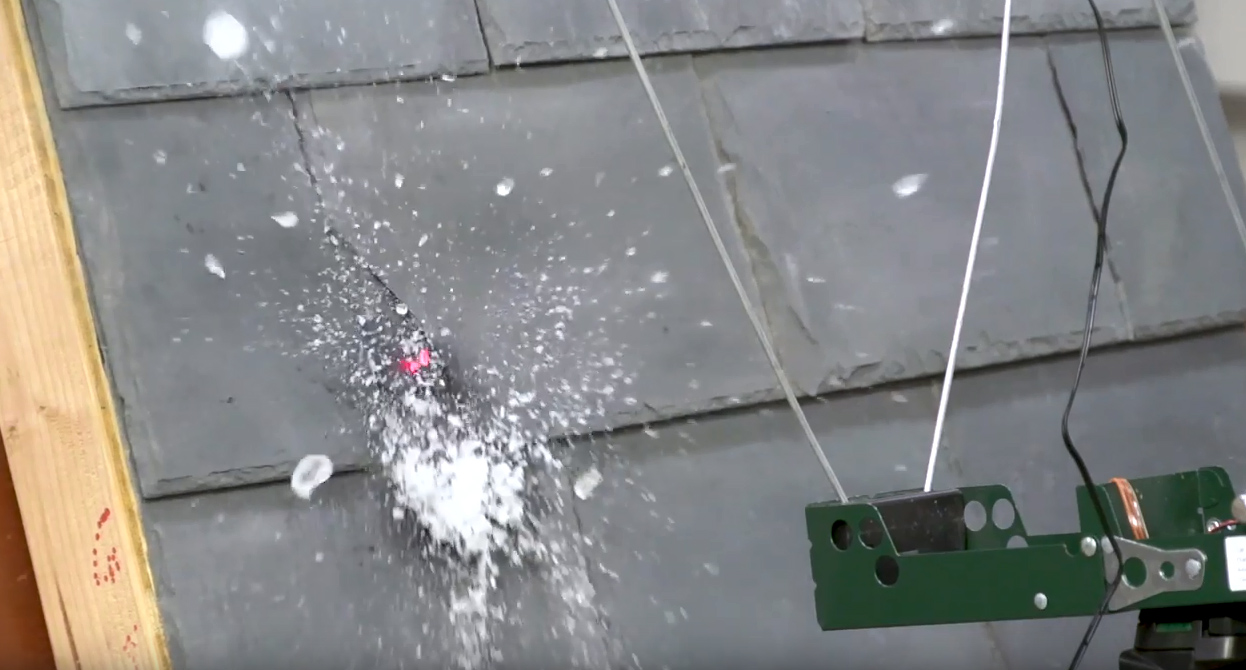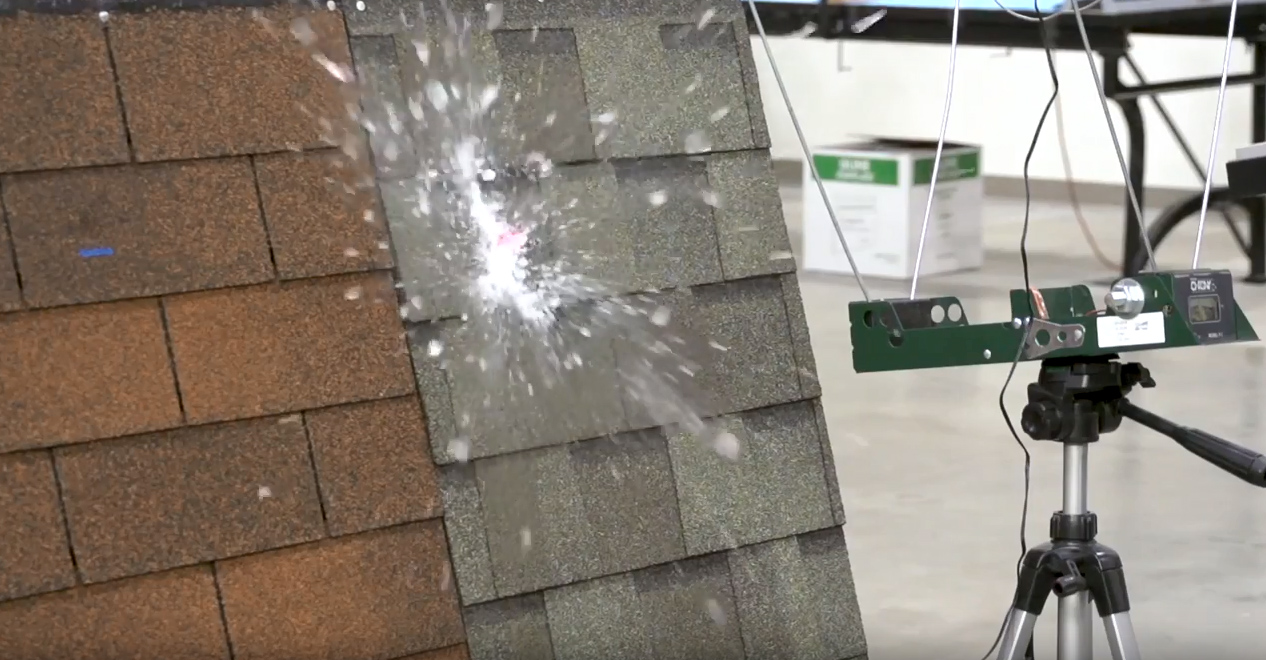 ---

Steve R. Smith P.E. is the Director of Research & Testing and a Forensic Engineer. Mr. Smith is based out of Haag's national headquarters in Flower Mound, TX.