The Insurance Industry's First-Ever Inside Adjuster Certification – NEW from Haag Education
Haag Education is once again setting the bar for science-based damage training in the insurance industr
y with an all-new, first-of-its-kind certification designed especially for inside reviewers/desk adjusters, underwriters, or anyone who works or estimates claims from behind a desk!  Introducing the Haag Certified Reviewer (HCR) program!
Haag certification is the most sought-after adjuster/industry training for adjusters, roofing consultants, contractors, and engineers—professionals who assess damage in the field.  Haag certification training has set the standard for roof and building envelope damage assessment since its introduction in 2007, with over 20,000 certifications earned by industry professionals.
Recent trends in the US and Canadian markets are fewer and fewer licensed adjusters in the field. Inspections are often being done by third-party inspection companies who document the damage and provide reports from the field to decision-making adjusters working inside, behind a desk.   Carriers and independent adjusters have emphasized there is a great need for specialized training geared towards adjusters who may not have the benefit or ability to see the claim firsthand in the field. Haag Education has answered the call and is excited to deliver this one-of-a-kind certification training backed by Haag's reputation and nearly 100 years of damage assessment expertise.
The Haag Certified Reviewer – Residential program was rolled out in March 2021, and has received stellar reviews already.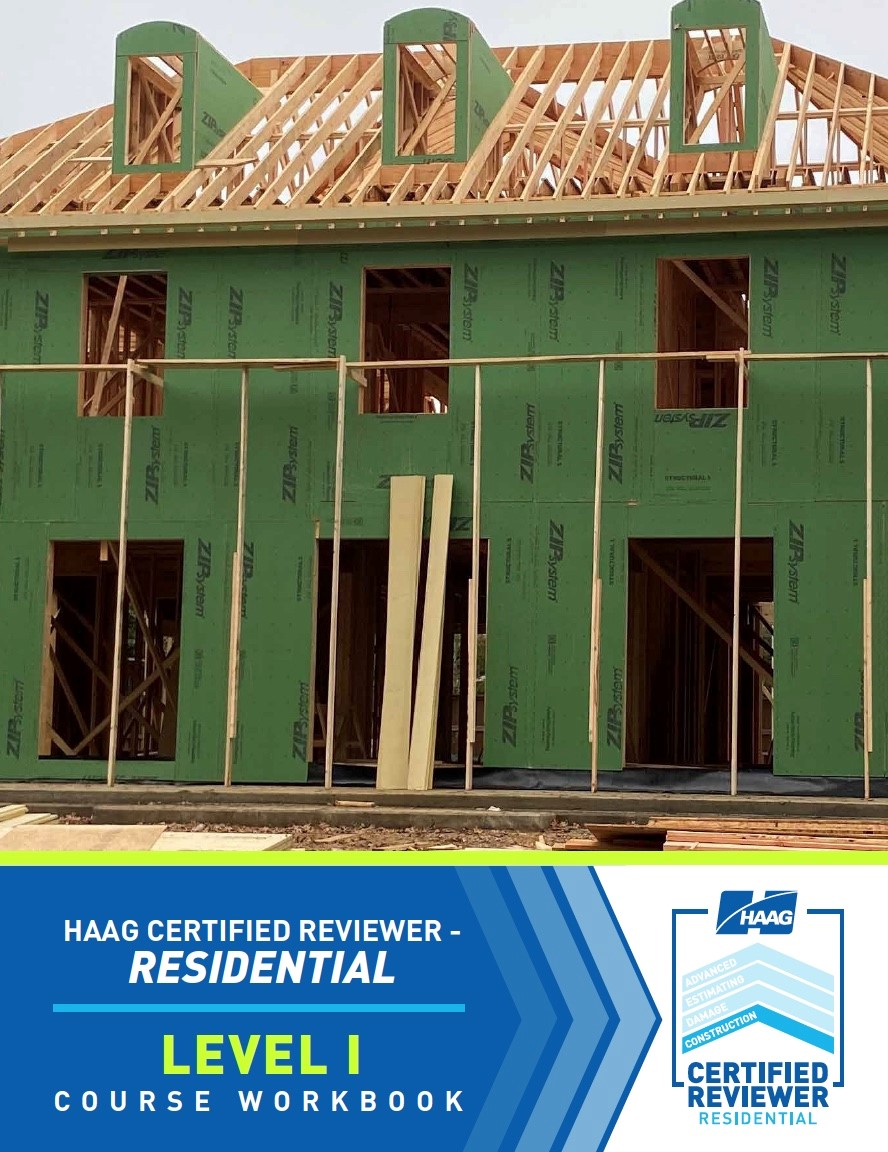 HCR will allow any student to complete up to 4 levels of certification and requires NO EXPERIENCE in construction or claims or damage assessment!  Every HCR course within the curriculum is taught from the perspective of an inside reviewer/adjuster.  HCR is delivered 100% on-demand so you can complete each level on your schedule!  The introductory price of only $349 per certification level makes this an affordable option to help further your knowledge and career.
What are the 4 levels of HCR-Residential certification?
Level I – Weather, Basic Residential Construction, Residential Roof Installation Basics *NOW AVAILABLE
Level II – Damage Assessment *NOW AVAILABLE!
Level III – Estimating Basics, Interior & Exterior estimate writing & review (Xactimate & Symbility optional tracks) – * Available Summer 2021
Level IV – Advanced (made up of advanced level courses that the student may choose from) – *Available Summer 2021
Each HCR-R level takes about 12-18 hours to complete.  The first three levels culminate with an online, proctored, open-book exam, which attendees must pass with a score of 80%+.  A Certified Reviewer earns their Level IV certification once they've completed a 12+ hours of advanced-level courses and passed the necessary course exams.  We are currently applying for continuing education credit for HCR courses.  Stay tuned for more details!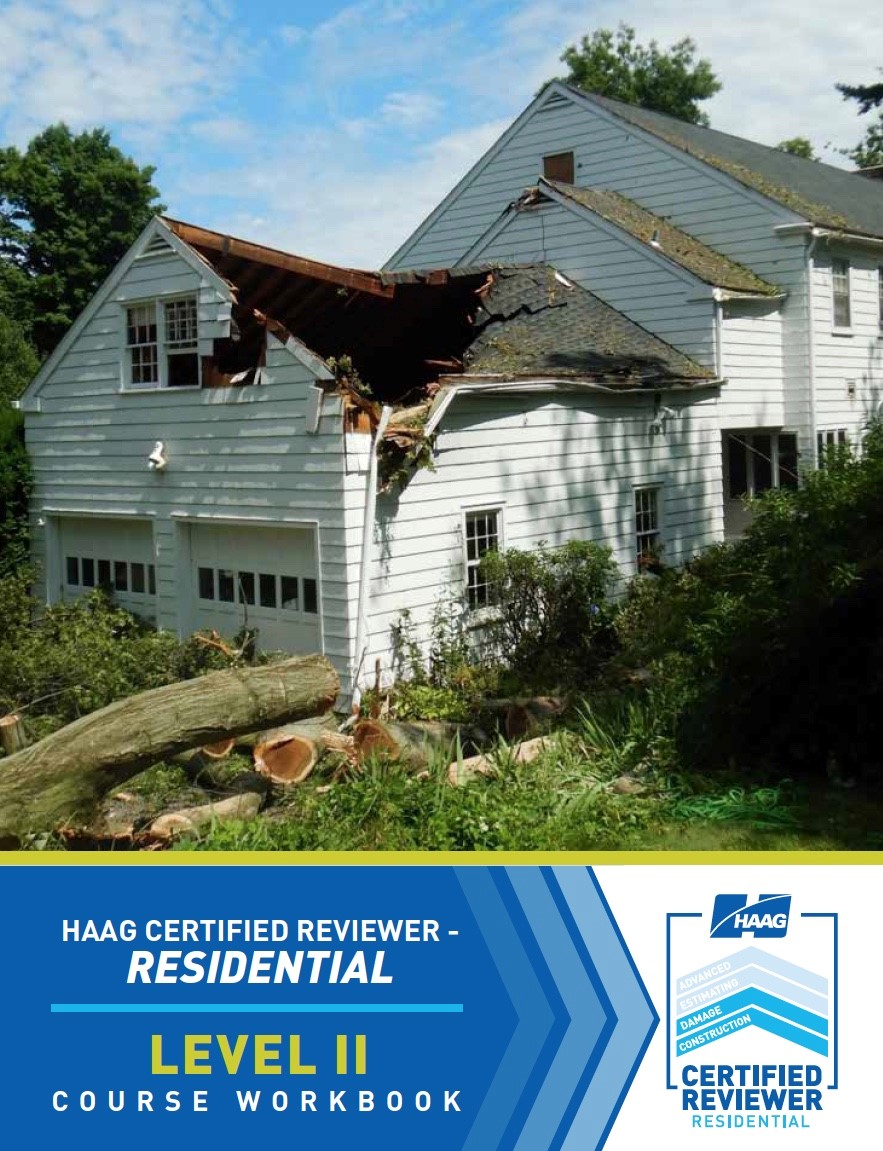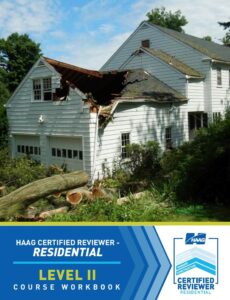 Development of the HCR-Commercial program is scheduled to begin in late 2021, with rollout scheduled for late 2022.   The HCR-Commercial certification will focus on commercial building construction types, damage assessment, and estimating damage basics with Symbility and Xactimate.
For more information on the Haag Certified Reviewer program including details and descriptions of each level, please visit our HCR website.
---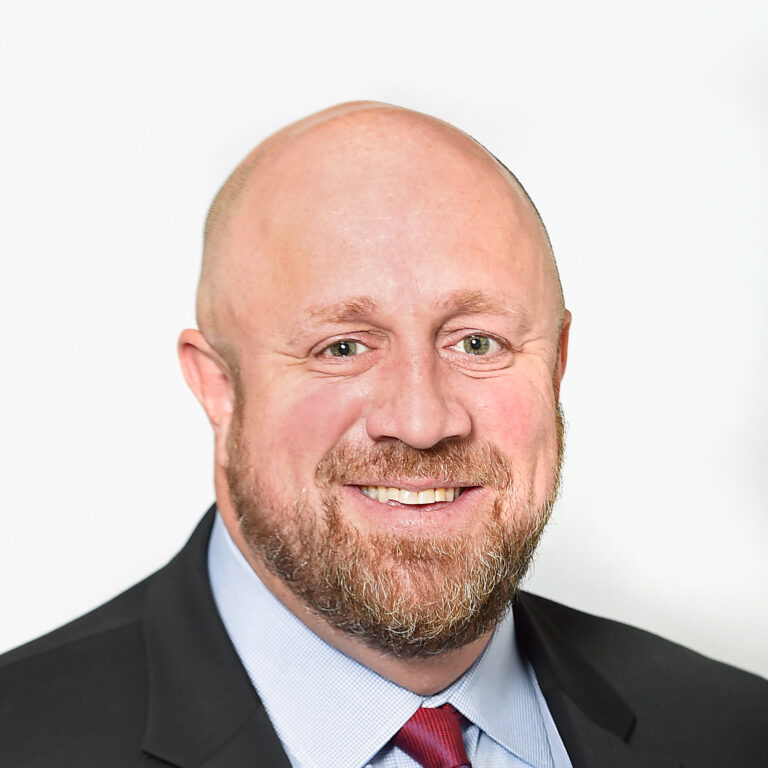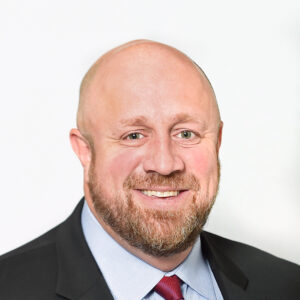 Ryan Holdhusen oversees the management and strategic growth of Haag Education. He manages Haag's line of seminars, certification programs, and products/tools. He assess product concept, development, marketing, sales and operations. Ryan has been with Haag since May 2002.
---
Any opinions expressed herein are those of the author(s) and do not necessarily reflect those of Haag Engineering Co., Haag Construction Consulting, Haag Education, or parent company, Haag Global, Inc.