Basic Fact Pattern
A mysterious repetitive staining was discovered on a marble sculptural installation within a construction work zone at a major museum in Michigan.
The marble pieces were sculpted using water jetting technology in Spain, after which they shipped internationally on a freight barge in partially open crate containers.
The staining was random in nature, but tended to appear in horizontal joints, but not vertical ones.
The staining would re-appear over the course of more than one year, but not always in the same locations.
Previous experts had speculated about possible moisture entrapment within the marble pieces and/or moisture absorption into the marble during shipping in improper containers.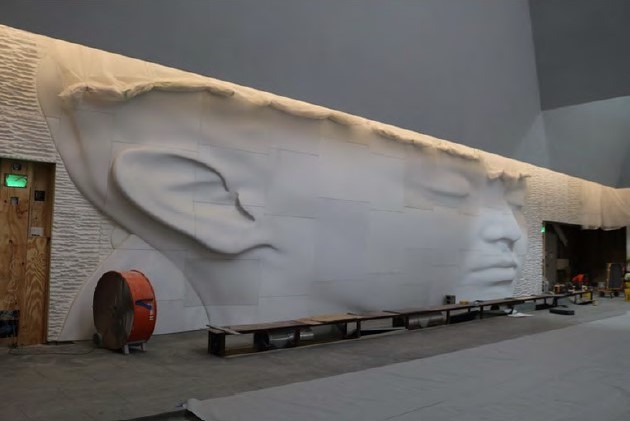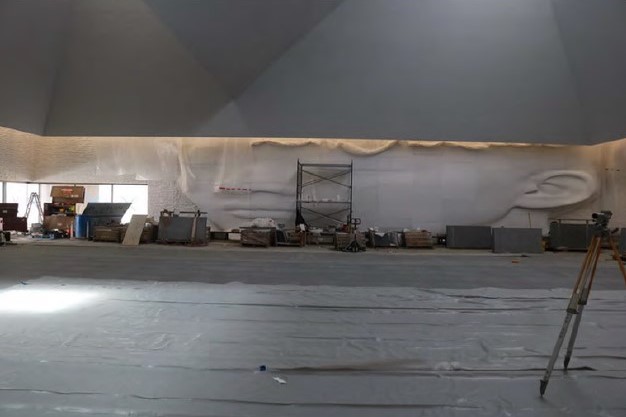 Investigative Sciences Employed
The entire sculptural installation was 3D scanned in place in color to document the locations where the staining currently existed, in combination with the joint locations throughout the installation.
An infrared scan of the marble surfaces was conducted to determine if patterns of moisture and/or air migration were detectable within the joints of the sculptural installation.
A temperature and humidity survey was taken on a grid system within the room to determine if patterns of moisture and/or air humification were detectable within the museum room.
Portions of the installation materials that had not yet been installed were sampled for chemical testing, including shavings from the backside of one of the marble pieces and the supporting structural framework, attachment, and lateral anchorage elements.  Shavings of discolored marble were also collected from inside of one of the stained horizontal joints.
Historical data regarding the appearance of staining over time from the museum were compared to the Building Management System temperature and humidity readings obtained within the construction zone over time.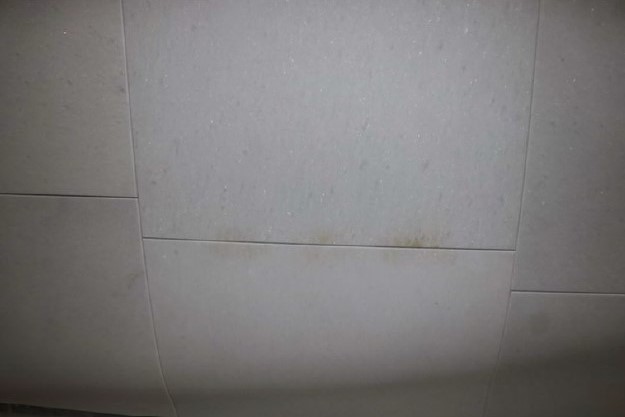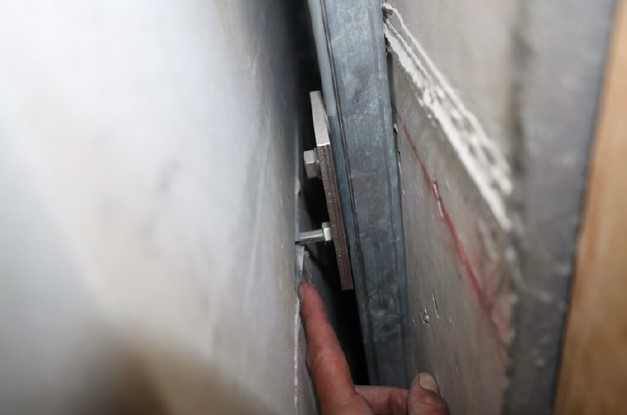 Determinations Made:
A lack of complete environmental controls within the construction zone was causing seasonal fluctuations in temperature and humidity, affecting the absorption, release, and condensation of moisture into and out of the marble pieces over time.
Environmental conditions present at the time of installation of each individual piece directly affected the timing of when staining would appear within any given marble piece.  Differences between the marble pieces themselves also caused many pieces to not exhibit staining at all.
The white marble material contained a soluble salt impurity that was released only in the presence of bulk water.
Staining only occurred during the moisture condensation phase of the indoor environmental changes.  Due to variations between the conditioned front side of the sculpture and the unconditioned backside of the sculpture, vapor drive expelled the excess moisture through the joints.
Welded stainless steel lateral anchorage plates were embedded into gouges in the stone pieces at the horizontal joints only.  Condensed bulk water collected in the gouges, releasing the salts, interacting with the anchors and/or their welds, thereby forming the colored contaminant, which was then transported through the horizontal joints by the vapor drive, depositing the colored contaminant on the surface of the sculpture.
Involved Experts:
Benjamin Irwin, PE, DFE

Everett Lenhart, PE

Matt Westrich, PE